For those of us who travel and stay in hotels, or simply go out to some fancy restaurant to eat out, we sometimes pay quite an amount for our foods without really bothering about how much it is costing us because the appeal of the food in terms of its presentation and organization makes us feel that the meal was worth the price.
1. Use a Tripod For Razor Sharp Images
Use a tripod to shoot your photos. Nobody is attracted to a blurred dull photo. To get those razor-sharp crystal clear photos you need a tripod that is controlled by a remote. You'll see a huge difference in how your tripods help you get those perfect sharp images that can be very appealing. So a tripod is a must, not just while you are shooting in low light conditions, but even otherwise.
2. Learn to Balance Depth of Field and Shutter Speed
Learning to balance Depth of Field and Shutter Speed is an indispensable skill to possess. It is a skill that will allow you to capture a combination of different moments with very different styles. Understand the relationship between Depth of Field and Shutter Speed and let that be your guide to telling stories through sharpness, focus, and of course exposure.
3. Choose your angle
Many food photographs use the overhead perspective. While the overhead angle may be trendy, it's not the only option available. Chefs generally design plating for the diner's perspective, so it's a good idea to photograph the dish from an angle similar to what you would see when seated at a restaurant. Of course, you can also photograph each dish from multiple angles to see which one will work best.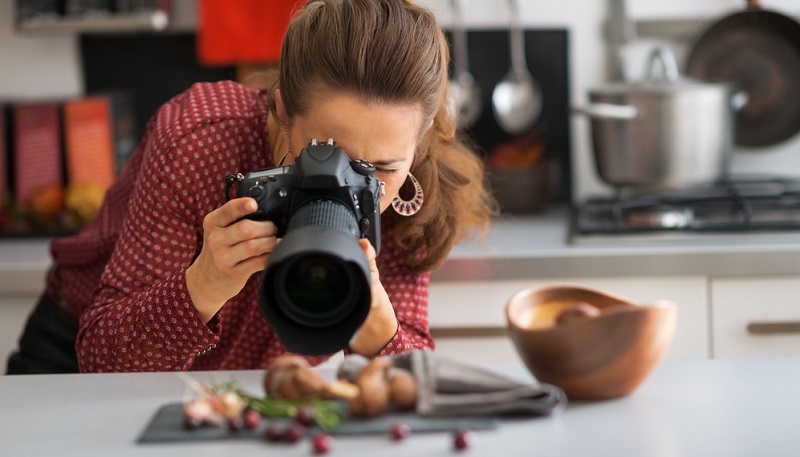 4. Surround your object
Space can be overpowering in a photographic shoot. This is particularly challenging in food photography since you are just shooting a single item on a plate in space. So, how you can manage such space around your item will go a long way in determining how appealing and appetizing your food looks at the end of your production.
An important part of successful food photography is designing the space around the food itself. A plate in the middle of an empty table is often distractingly minimalistic, and a single item in the middle of an empty plate is just as boring. Chefs often use garnishes, side dishes, sauces, and drizzles to add a level of artistry to their food creations.
5. Use Fun Photography Props
Props can take a photo of food to the next level. Without props, you'll just have an alone dish of food on a table, and that doesn't sound very fun, visually appealing, or provide any texture to the photo. Props can take your food photo from amateur to professional real quick. So, find props that will both complement your shoot and accentuate them without distracting attention from the food itself.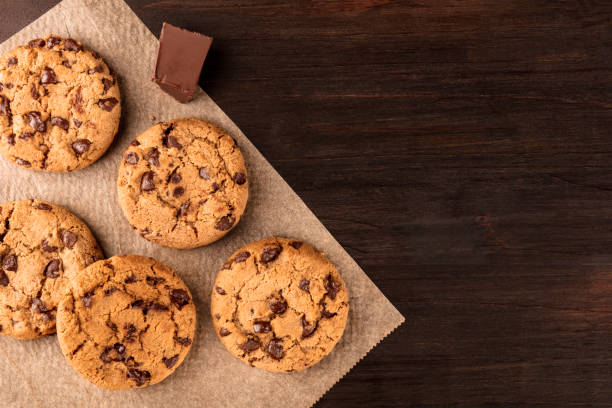 6. Create the Perfect Lighting
Lighting can be a complicated beast to tame, especially when you're relatively new to photography. It is therefore important that you master the effective ways to applying lighting to your shoot. There is two lighting equipment that can help you light up your shoot properly. These are:
(i) Deflectors: Deflectors give photographers the ability to modify the hardness and softness of their light in a shoot. Deflectors can eliminate, soften or tone sharp shadow edges.
(ii) Diffusers: One of the most common flash accessories, a diffuser is a device that is designed to fit onto your flash on your camera. This helps with achieving good lighting, especially in situations that you may not have the ability (or time) to perfect the light. A diffuser scatters the light and diffuses the harshness of the light.
7. Use a natural background
As in any photography work, choosing the right background for your shoot can mean the difference between a good image and a perfect image. For food photography, a unique environmental can be photographing your plate on an outdoor table in a natural setting, courtyards, backyards, or picnics are all great settings for food photography that provide a compelling atmosphere and tell more of a story.
If your natural background is too distracting, use a wider aperture to create a shallower depth of field. Viewers will get a sense of the location without getting lost in its details.
8. Think about color
Because food photography is often limited to a single place setting or a single table, the viewer may feel overwhelmed by it in this setting, but by including lots of bright colors the images may become very appealing. However, try to minimize distracting colors in the table cloth or place setting. For example, a white plate often provides more impact than a colorful one and it allows the food to truly take center stage. As you shoot, pay careful attention to white balance. Food photography is most appetizing when the colors look natural and accurate.
This might seem like a lot of information to help you get the best food photos, however, just like anything, photography takes hard work, and lots of practice and experimenting. Never stop learning about new ways you can improve your photos and take pictures, and don't be afraid to try new things when it comes to the props you're using, and switching up the lighting for a brand new look.
For more information on Movies, Cinema, Lifestyle, Content, and Corporate Video Production you can always trust Film District Dubai. We create inspiring content that works for Consumer & Luxury brands, Property & Construction, Travel & Hospitality, Food & Beverage, and Sports.