Like the biological lens of the human eye, the state of their health goes a long way in determining the clarity of our vision. A weakened or diseased lens is certain to distort our vision. Where this is the case, we often seek remedies to aid the natural lens to be able to capture images with clarity; either with a convex, concave, or bi-focal lens.
Similarly, camera lenses are very crucial to the overall quality of video and film productions. As technology improves, we are offered more and more high-end products in camera lenses that enable professionals - videographers and filmmakers to produce near-perfect videos and pictures.
This is what the Sirui 35mm Anamorphic Lens offers.
Sirui has been making waves with a range of affordable film and video products from their Guangdong Province, China-based facility. They make tripods, monopods, gimbals, filters, mobile phone accessories, and now some pretty compelling lenses.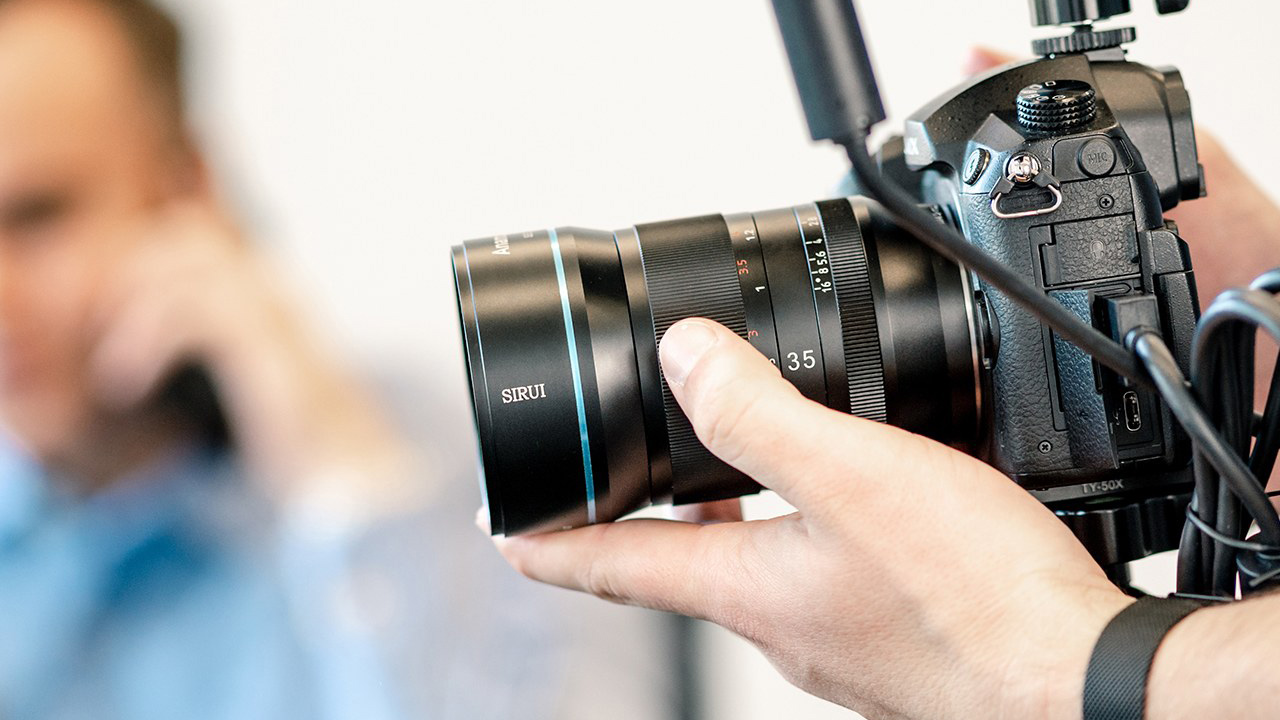 Though popular in big-budget movies, anamorphic lenses are expensive and generally hard to come by. However, there just aren't lots of options out there that don't break the bank, which has left a lot of people who are eager to shoot with that classic movie look to use anamorphic adapters with a hodgepodge of diopters. You'll end up with a cool look, but a lot of compromises in practicality.
Sirui released their first 50mm anamorphic mirrorless lens a little while back, but a lot of people found the pricing a little shocking at just $699. So, how does their new 35mm anamorphic lens match up?
When you shoot with anamorphic lenses, the height of the image stays the same, but the image is stretched out wider. The final aspect ratio of footage shot with SIRUI's 1.33 anamorphic lenses is 2.4:1 instead of the camera's native 16:9 ratio but with no quality loss through cropping.
Anamorphic lenses optically compress images to produce a wider aspect ratio. These were quite revolutionary in the heyday of Hollywood filmmaking as they allowed storytellers to fill the audience's field of vision, giving them a greater sense of immersion into the film, and all while using the same camera and projection equipment that was already in place.
The Sirui 35mm Anamorphic lens is Sirui's second offering, having previously released a 50mm anamorphic lens not too long ago. The lens is optically very good, ships as an MFT lens but is adaptable to work with Sony E Mount, Canon EF-M, and Nikon Z mounts.
Sirui has included 2 lens gear rings with the 35mm Anamorphic for the focus and iris that are a really nice touch, and the quality of the build is superb. The focus and iris rings are dampened just right and the lens feels like a quality built product.
It is clear from the new 35mm Anamorphic lens that they've learned a lot from the creation of their first anamorphic lens and put all of those refinements into this design. The construction is very similar to the 50mm, using the same overall look and 67mm filter threads, and the image quality is just as good too. Although, the 35mm version is as a slightly less shallow depth of field, and the anamorphic bokeh doesn't produce as tall of an oval space.
This new focal length is significantly warmer than the original 50mm which is a welcomed change but this might pose a problem on a film shoot as you may want your lenses to maintain the exact same color profile as this makes cross-cutting more natural and color grading a breeze in post.
The Sirui 35mm Anamorphic Lens as a second offering from the Chinese manufacturers provides filmmakers with an alternative, not only in terms of competitive prices but also in terms of quality, with the opportunity to make quality work with high-quality equipment that make ease of the workflow.
For more information on Movies, Cinema, Lifestyle, Content, and Corporate Video Production you can always trust Film District Dubai. We create inspiring content that works for Consumer & Luxury brands, Property & Construction, Travel & Hospitality, Food & Beverage, and Sports.